I: samenvatting
Boormachine is het gebruik van meer rigide dan het doelwit, meer scherpe tool, door middel van roterend snijden of roterende extrusie cilindrische gat of gaten op het doelwit van machines en apparatuur. Hebben een boormachine, ponsmachine, boormachine, gat, enz. Op basis van boren, precisie componenten om het gewenste effect te bereiken, en boormachine is semi-automatische boormachine en automatische boormachine, met de toename van de personeelskosten; de meeste bedrijven overwegen automatische boormachine als een ontwikkelingsrichting. Met de ontwikkeling van het tijdperk, automatische boormachine boortechniek is toegenomen, in alle soorten metalen mal, automatische boormachine voor riemband gat boren sieraden boren duidelijke voordelen.
Onze producten is Pipe Drilling-machine.
Pijpaftapmachine is een nieuw soort pijpinstallatiehulpmiddelen die de laatste jaren zijn ontwikkeld, in 80 ~ 300 mm buizen geboord Φ 25 ~ Φ 114 mm gat, om het doel van de aftakleiding geïnstalleerd op de hoofdwaterleiding te bereiken. gewicht, eenvoudige bediening, hoge verwerkingsefficiëntie.
II: Spec
Boormachine
Snijcapaciteit: Φ60mm
Spilhouder: MC2 Zone
Pijpdiameter: 50-100mm
Slag: 150 mm
Geen laadsnelheid: 100-500r / min
Elektrische gegevens: 220V / 50Hz / 1180W
Nettogewicht: 7,5 kg
Pakketgrootte: 35 × 18 × 36 cm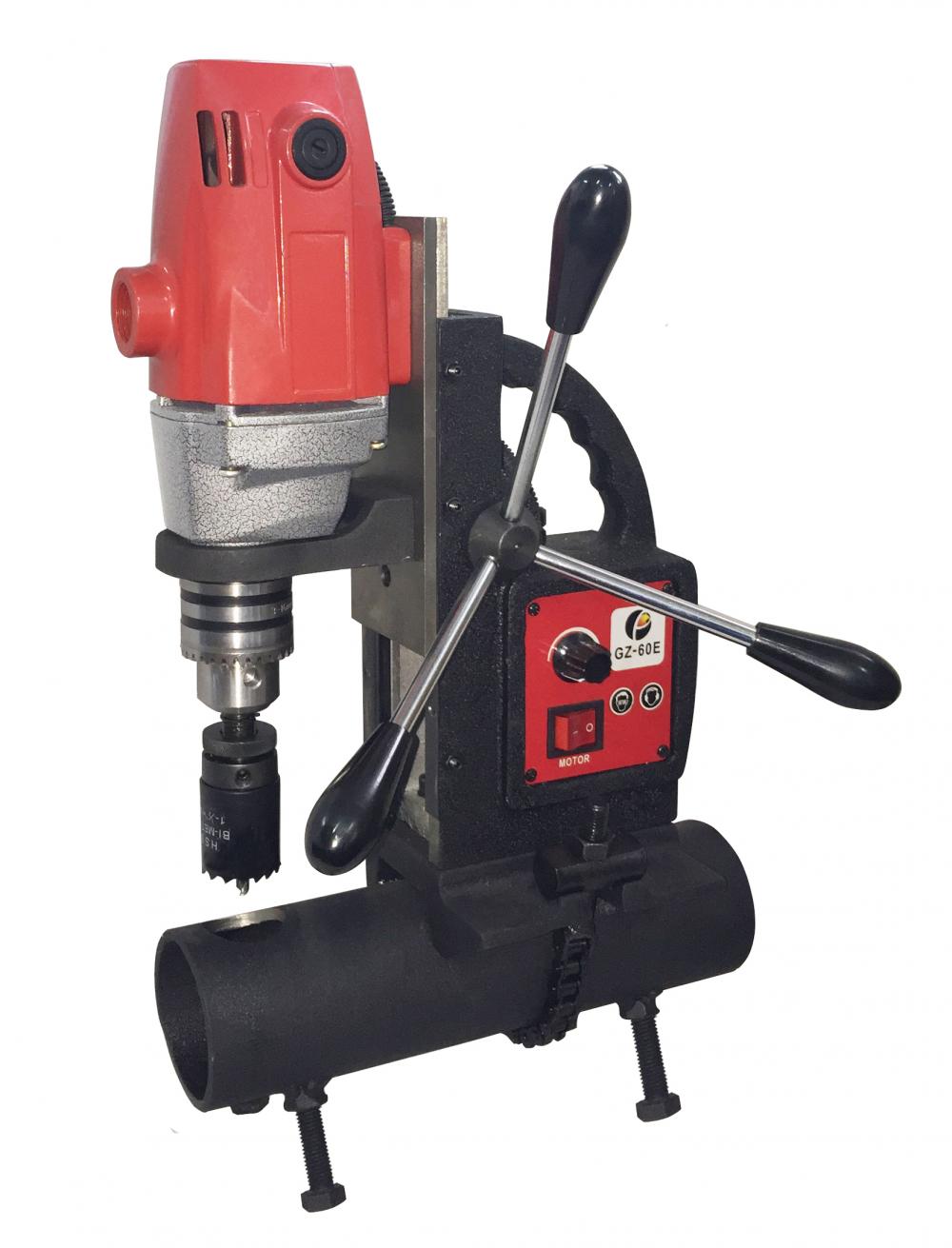 Product Categorie : Dril machine > Gewone verticale boormachine